AUTOMATE FLOW CYTOMETRY SAMPLE PREPARATION WITH LAMINAR WASH TECHNOLOGY
Get fast, consistent results with higher cell retention, increased resolution and superior data quality.
Upgrade how you process cells to get reliably consistent data
Laminar Wash technology is for scientists who believe that quantitative flow cytometry is critical to cell therapy, immuno-oncology, and other fields where cell analysis is important.
Flow cytometry depends on data consistency and reproducibility to yield biologically relevant information. Yet traditional sample prep methods often fail to deliver on these key criteria. How can we address this challenge?
By moving away from centrifugation, the traditional way of processing your cells, and automating your flow cytometry workflow, from sample preparation to data analysis using laminar washing. This process allows for standardization of sample preparation methods for various cell analysis applications.
Laminar Wash technology significantly improves debris removal, increasing the retention and viability of rare cell populations. The distinct resolution and identification of target and rare cellular populations supports the gamut of therapeutic development, from biomarker identification and discovery, to predicting cellular expansion success during manufacturing.
By eliminating centrifugation and supernatant removal steps
(e.g., aspirating and flicking), Laminar Wash reduces sample handling and hands-on time, freeing your lab to take on more challenging endeavors.
If you're interested in obtaining the most reproducible data among users and locations, then Laminar Wash technology is for you.
Traditional centrifugation
Comparison of an immuno-staining workflow for the preparation of a single cell suspension for flow cytometry analysis. Laminar Wash technology is equally effective in washing but without the use of a centrifuge.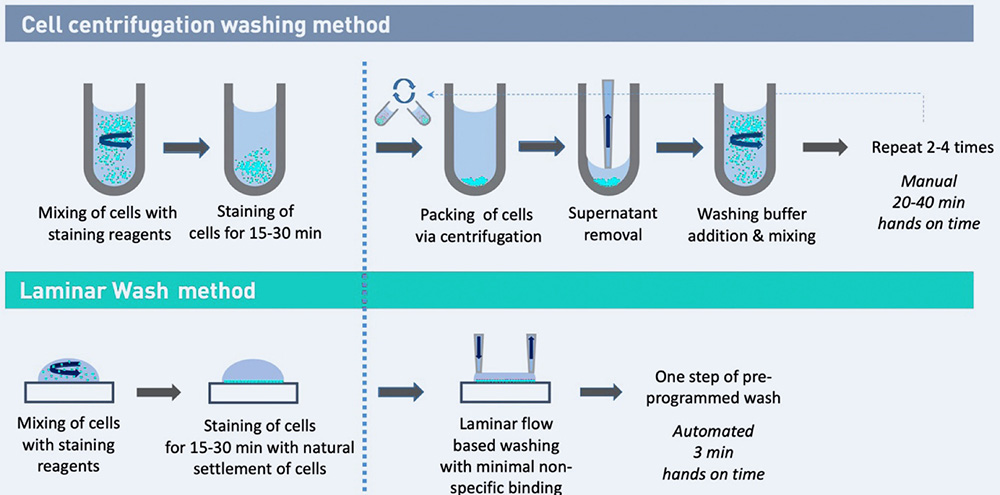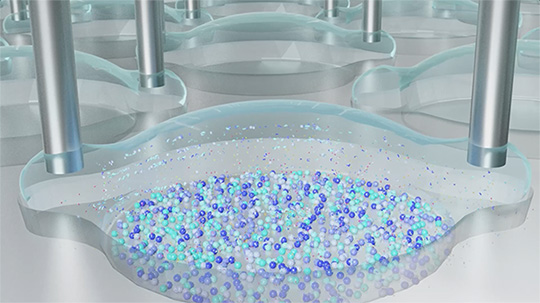 Laminar wash is an affordable and simple solution to automate sample prep for flow cytometry:
Laminar wash adds value to research and development
Improved enumeration of γδ T Cells with Laminar Wash™ in whole blood assay
Laminar Wash Improves Gating of Live Cells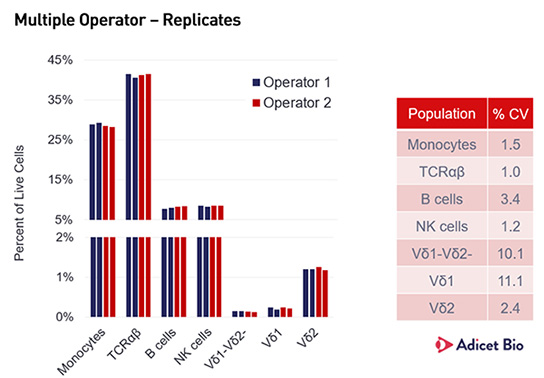 Improved Operator Consistency by Automating Only the Wash Step
Laminar Wash Reduces Operator Variability.
After adopting the Laminar Wash technology users experienced low CVs in populations between operators and between experimental days.
RELATED PRODUCTS AND ACCESSORIES
LAMINAR WASH™ HT2000 SYSTEM
Achieve higher throughputs and cleaner data with our 96-well laminar washing system.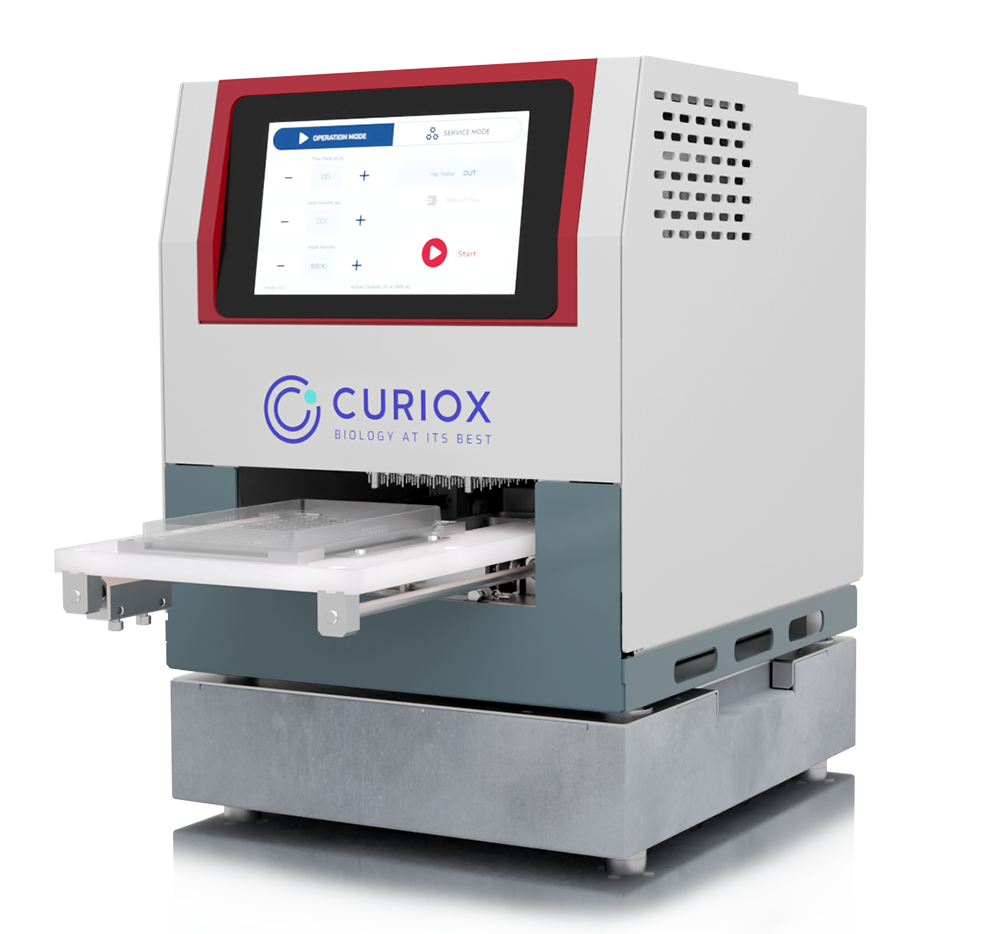 LAMINAR WASH™ AUTO 1000 SYSTEM
Accelerate high-throughput flow and mass cytometry workflows with fully automated sample preparation.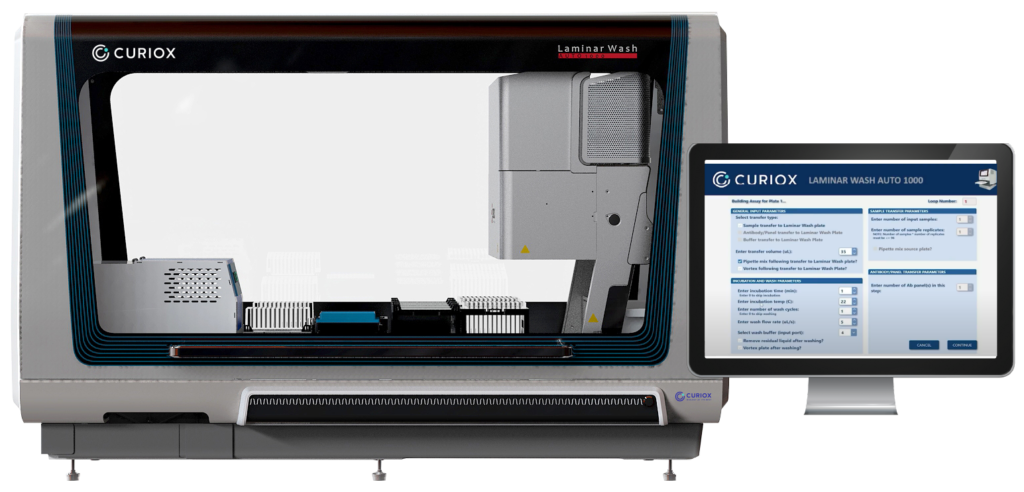 LAMINAR WASH™ MINI SYSTEM
Avoid the centrifuge and improve data quality and biosafety with the Laminar Wash MINI System.