LAMINAR WASH™ Mini System
Avoid the centrifuge and improve data quality and biosafety with the Laminar Wash MINI System.
The Laminar Wash MINI System employs the only suspension-cell sample preparation method that eliminates the centrifuge and the problems it introduces. It is an affordable bench-top instrument designed to produce the most quantitative and reproducible results for single cell sequencing, flow cytometry and mass cytometry.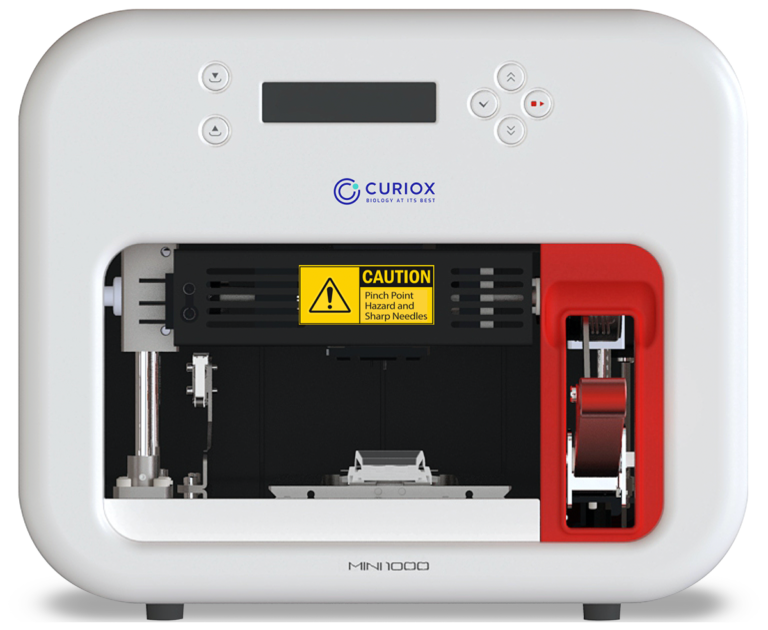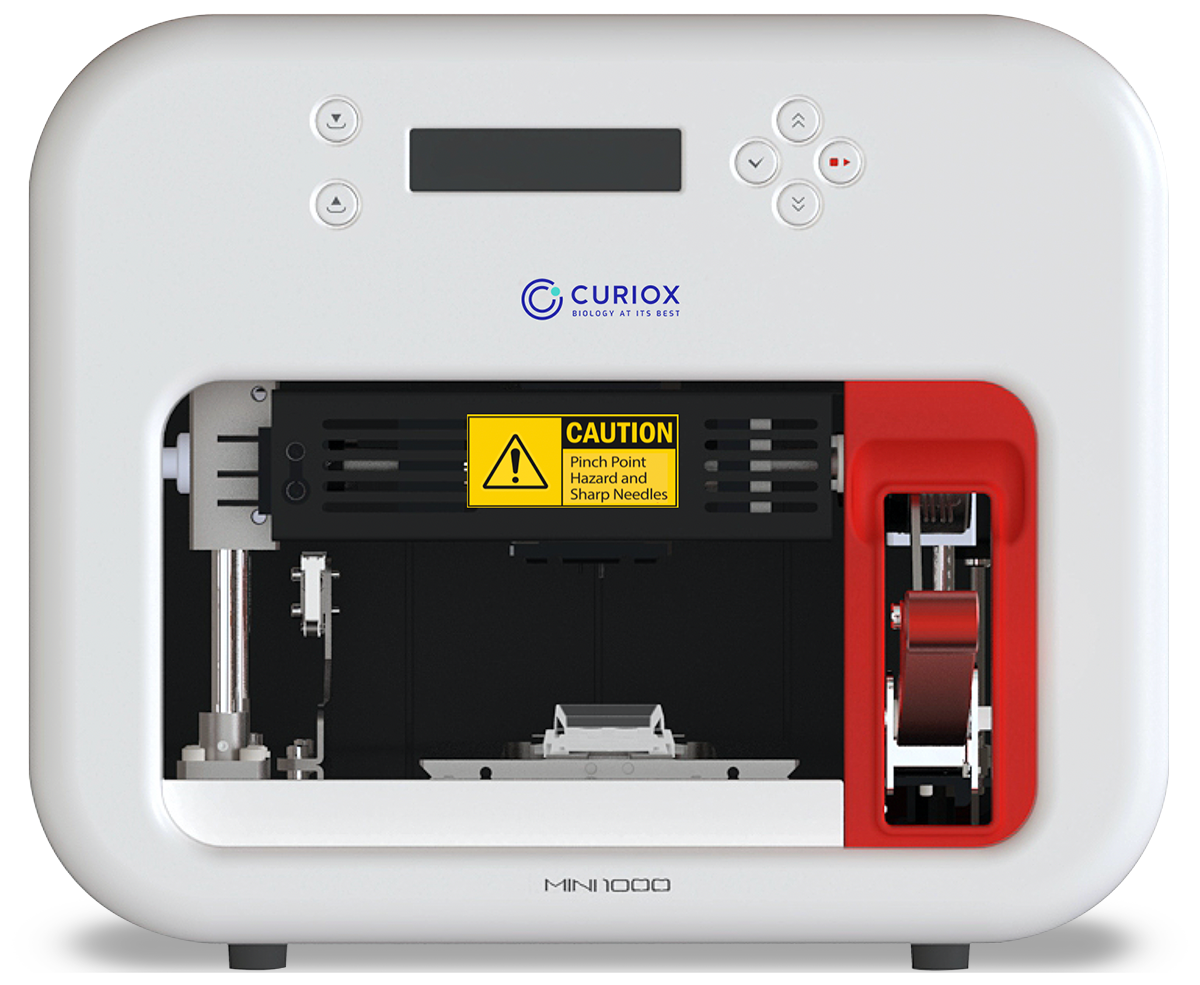 SEE THE LAMINAR WASH MINI IN ACTION
With the Laminar Wash technique, cells undergo a gentle wash without added stress, allowing a higher retention of cells for acquisition and cell sorting. In addition, cell surface markers are not modified and unbound antibodies are washed off efficiently, producing cleaner and better segregated data.
Each spot can process from a single cell to as many as 10 million cells without the mechanical stress and cell losses associated with centrifugation.
Traditional centrifugation
With the Laminar Wash technique, cells undergo a gentle wash without added stress, this enables >95% cell retention and results in superior data quality over microtiter plates/centrifugation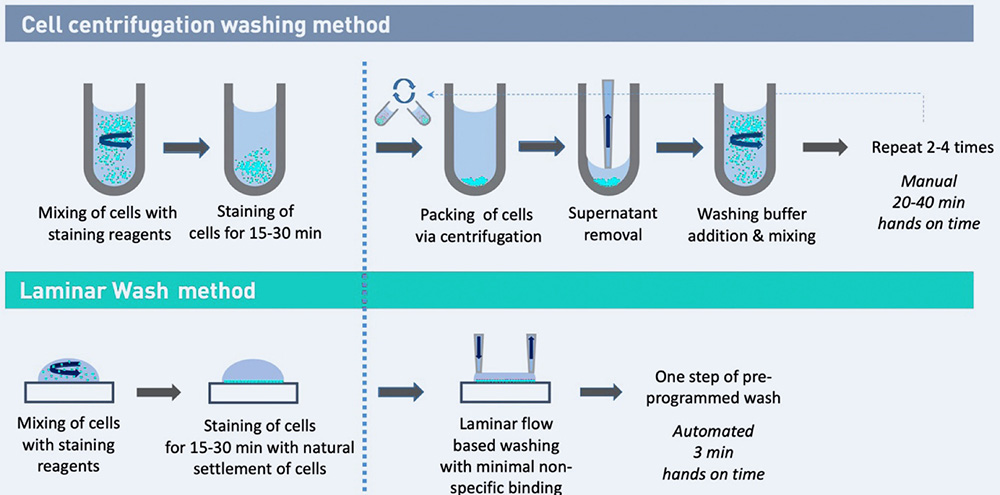 Data using the laminar wash system
Enhanced Cell Recovery post cell sorting for lower cell numbers
After freeze-thaw and cell sorting, a limited number of peripheral blood lymphocytes (less than 500,000) is resuspended into a sorting buffer prior to performing a CiteSeq™ staining and cell hashing. As compared to three cycles of centrifugation-based washing, the percentage of cell recovered and measured to be approximately 19% as compared to Laminar Wash's cell recovery of more than 50% in 25ul leftover volume. Data and image courtesy of ImmunAI.
Cell-hashing data reveals increased singlet and reduced doublet counts
Peripheral blood lymphocytes from humans were labelled with cell hashtags directly on the Laminar Wash 96 well plates and the derived sequence counts revealed less than 20% multiplets while the number of cells not stained with cell hashtag was reduced. The centrifuge-less Laminar Wash increases in singlet yield (up to 80%) which enhances more accurate identification for single cell targeting and helps higher sample multiplexing. Data and image courtesy of ImmunAI.
Flexible and optimized performance for using Cite-seq higher antibody panels
Laminar wash methodology yields higher cell retention and singlet distinction while enabling ease of wash protocol transfer to more complex proteogenomic reads (as seen here by up to 100 plus antibody panel). The increase in cell retention translates well to the amount of Cite-seq antibody to use and the data shows clear sample identification and clear antibody derived sequence-counts. Data and image courtesy of ImmunAI.
The Laminar Wash system has been successfully demonstrated on various applications including immunophenotyping and CyTOF.
Voltage Requirements

100-240V

Power Consumption

24V/3.0A

Dimensions

232mm H x 275mm W x 187.5mm D
9.1in H x 10.8in W x 7.4in D

Weight

3.5kg (7.7 lbs)
ACCESSORIES AND COMPONENTS
| | |
| --- | --- |
| Laminar Wash™ 16-well plate (with a regular lid) | 96-DC-CL-05 |
| Laminar Wash™ 16-well plate (with a regular lid) *Customised | 96-DC-CL-05-CP |
We help you to find the right solution for your lab